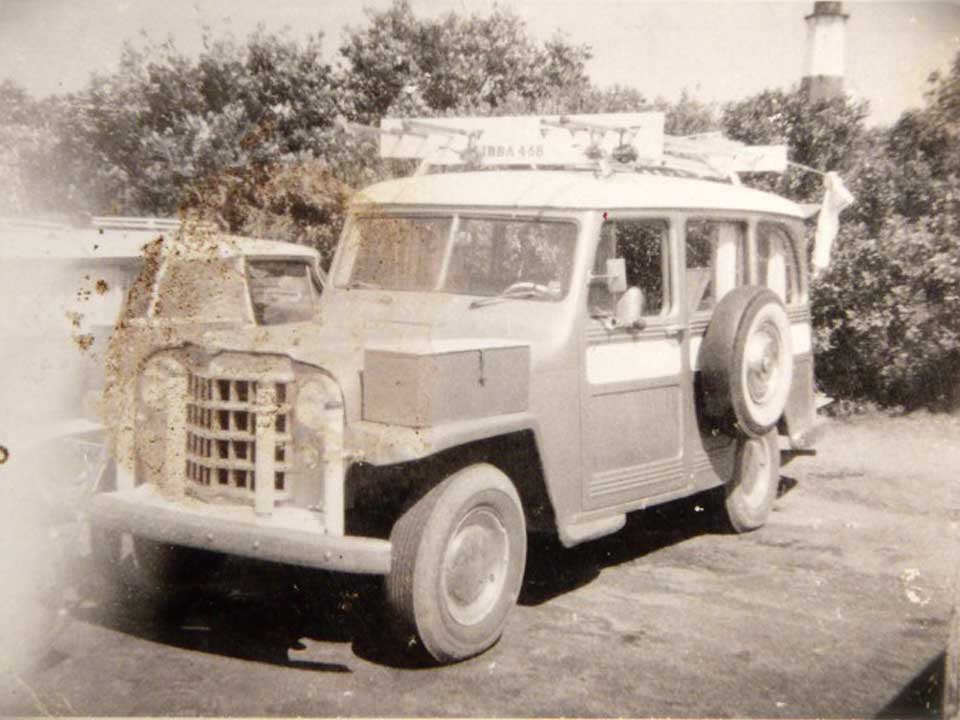 I got out of the army in December of 1962 and the following Spring I started fishing Montauk. It was the spring of 1963 and not knowing anyone and not really knowing how to fish for striped bass, I would just fish all night. In the daytime and in between tides I would sleep in the dunes, mostly at North Bar.
One night in June I was sleeping in the dunes with my waders on and my boots were visible from the beach buggy track. I felt tugging on my boot and sat up to see what was going on. Low and behold, there was this nice little lady tugging on my foot because she thought she had found a dead body. I woke up, looked at her, and she said, "Young man, I thought you were dead. Would you like a hot chocolate?" Which I gratefully accepted. Her name was Gladys Hammerschlag and she was the nicest lady. The next morning I saw Gladys, her husband, Herb and brother-in-law, Ed, in the parking lot under the lighthouse. At the time they were already in their late 60's and had been fishing Montauk since the late 1940's. Their beach buggy was a 1949 Willys 2 wheel drive station wagon with a flathead 6.
Back then, no one shared information, everything was very secretive. But they were kind and gave me some information on where to go, what to do and we became friends. The next year they decided not to fish anymore and asked me if I would like to buy the Willys. I said I would love to but I didn't have any money. Being the wonderful people there were, they said I could pay it out at $25.00 a month. The total cost was $250 and I paid them every month. In those days there weren't many tire options available, so the guys would cut the rims apart and add pipe in between to make the rim wider. Then they put the tires back on and there would be a bigger footprint on the sand. I drove it all over the beach including Shagwong in 2 wheel drive. It was great, it had a sink, a bed and some cabinets. I loved that Willys and after I got married, my wife Rheba and I continued to enjoyed it. Off the beach it couldn't drive very far, so I kept it at the Mobil station which was next to Martells and used it for the next three years until it died. They don't make 'em like that anymore!