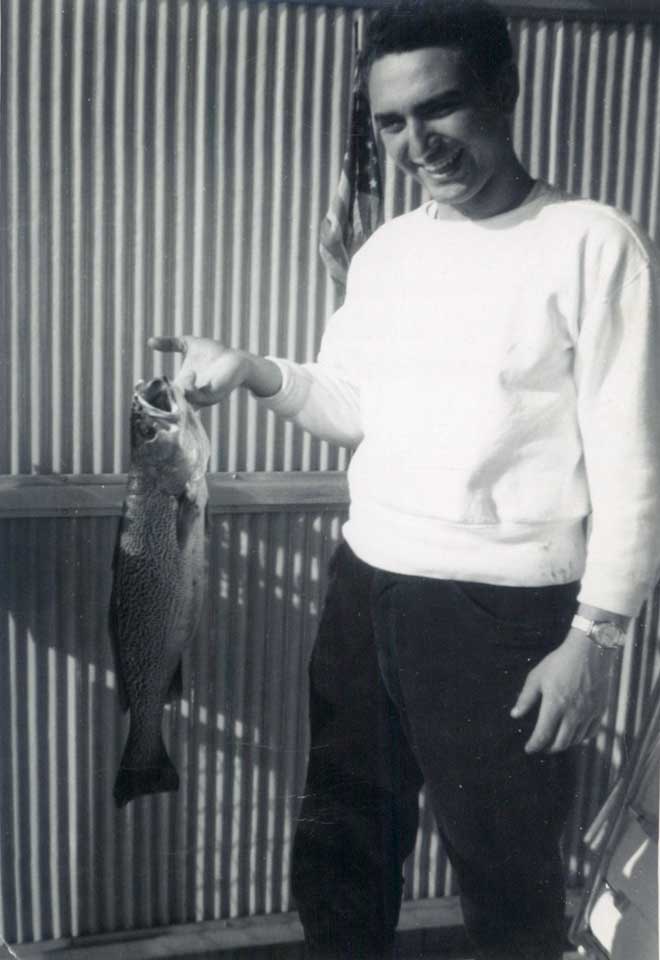 The first fish I ever caught casting. I had just gotten out of the army on December 20, 1962. I caught this weak fish on the east side of the east jetty at Shinnecock on the sand beach with a J8 Tin with a white bucktail. It was the first weak fish to be caught on Long Island in many, many years and I didn't know what it was. It was my first fish caught in the surf and I brought the fish to Altenkirch's tackle on Shinnecock canal to find out what I had caught. Old man Altenkirch saw the fish and started jumping up and down (literally!) and shouting "They're back! They're back!"
And I said, "what's back? I don't know what it is." So then he told me it was a weak fish. The weight of the fish qualified for 2nd place in field and stream magazine. Altenkirch weighed the fish and entered it in field and stream fishing contest. Some fisherman in FL caught one 6 oz. bigger and won a boston whaler and I got a little pin. But I didn't have it on ice overnight, so it could have lost some weight. After I caught this fish they started showing up and people started catching them.
Here's my mom, Anne, holding the weak fish. She was always a good sport when I brought fish home!